How to manage your real estate empire from anywhere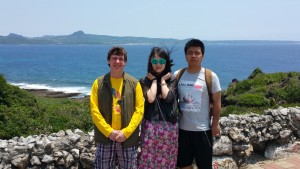 I just got back from a two week vacation to the beautiful country of Taiwan. For those who don't know, Taiwan is an independent country, off the coast of China. It is very warm, very green and very mountainous. For anyone looking for a place to visit, I'd strongly recommend. That said, though, what does this have to do with C&M Rental. Well, it's about technology and people!
     Thanks to the internet, tenant management software, standard operating procedures, proper training, and a phone with a large battery backup with me, I was able to keep track of everything going on for the business while on vacation. There is no better place to check a delinquent tenant report from the beaches of Kenting and no better place to talk to our field service agents than the night markets of Taipei! C&M Rental has proper business and technology systems in place where I can check on the status of just about everything from any location in the world.
     I'd also like to take this opportunity to thank the strong team working for C&M Rental that made my vacation possible. My Co-Owner Michael Sherwood, Francina Reardon our day manager, as well as David Niles, in charge of our repair crews. They kept everything running smoothly while I was gone, keeping my work time to the all-important absolute minimum. I'd also like to thank the field staff as well, the people showing the apartments, visiting tenants, and doing the day to day field work that keeps the machine running!
     There is another group of people I have to thank as well for making my vacation relaxing is our wonderful set of tenants! By paying on time, calling in repair request with good detailed information, and basically keeping us up to speed on everything we need to do. C&M Rental has the proper know how to make their rental experience a positive one, allows us to easily serve their needs.
     I am looking forward to the spring and summer months. We here in Western New York had more than our fair share of snow, cold and ice!
Thanks So Much!
Charles Cromwell
C&M Rental